RESOURCE LIBRARY
2022 State of HR
Learn more about the connections between strong employee morale and increased revenue and productivity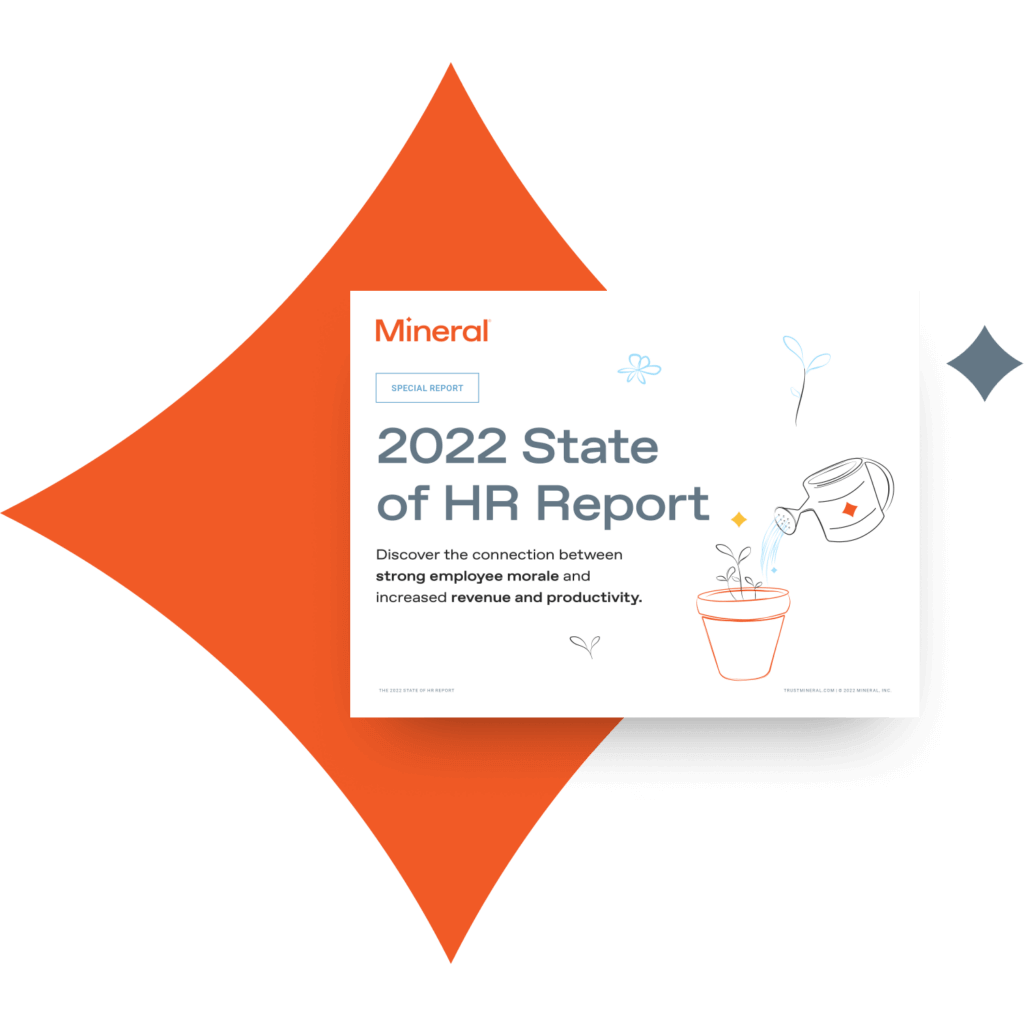 THE BIG TAKEAWAY
Healthy HR can't exist without a focus on mental health.
We're thrilled to see leaders prioritizing mental health.
The organizations that walked the talk on mental health thrived during the pandemic while others struggled just to survive.
Mental health focus has become a prerequisite for Healthy HR
91% of strong companies report that they put the mental health of their employees as their highest priority, compared to just 47% of weak companies.
REPORTS & GUIDES
Downloadable assets to help you integrate Healthy HR into your business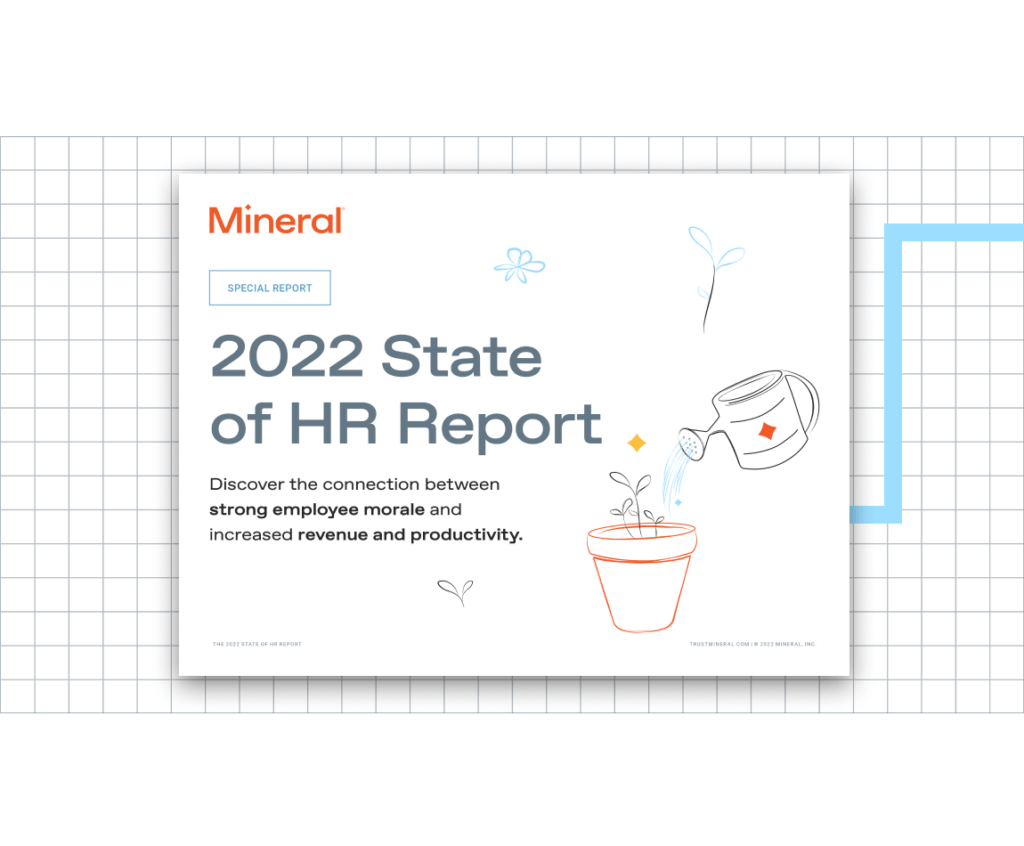 2022 State of HR Report
Our 2022 State of HR Report shows what it takes to thrive in today's environment. Read the full report here.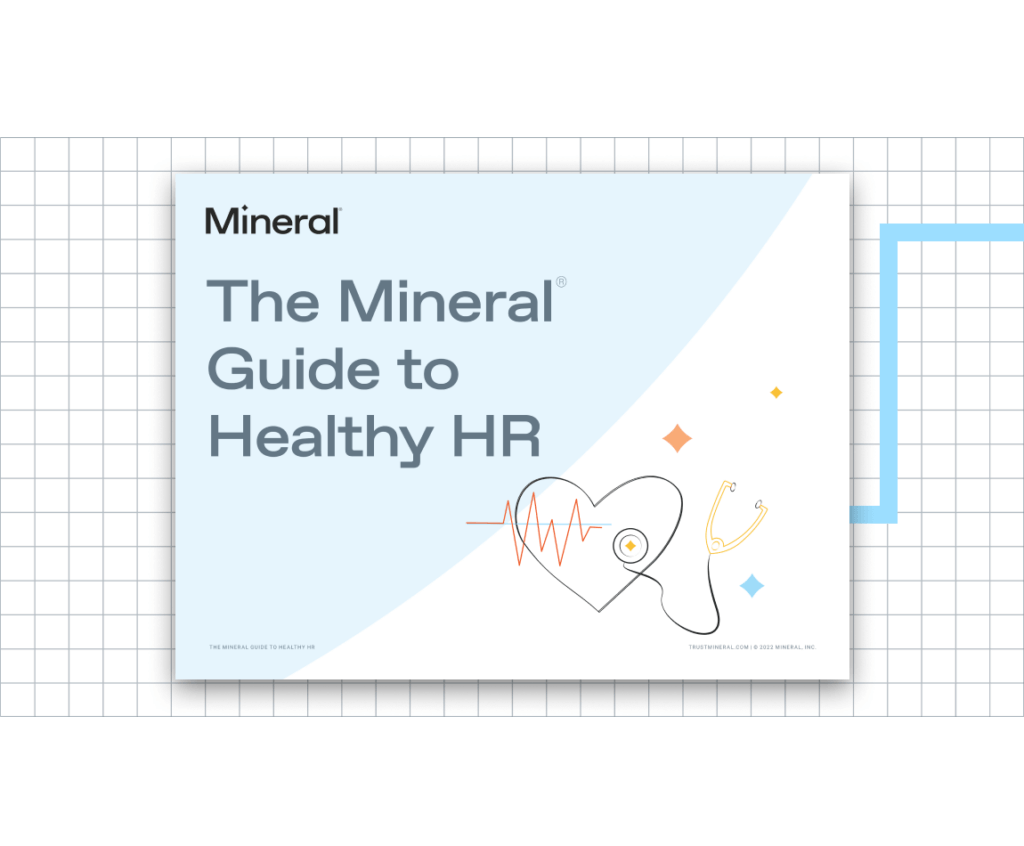 The Mineral Guide to Healthy HR
Learn how HR has navigated pandemic-driven challenges and what the outcomes were for businesses.
BLOG POSTS
Thoughtful analyses from our experts
RECORDED WEBINARS
Presentations and discussions on our report and the Healthy HR framework
Survey data: Mineral partnered with a third-party research firm to conduct a survey of 2,644 senior HR professionals in the US through an online survey from February 4–24, 2022. Mineral engaged The Fossicker Group to provide the analysis, narrative, data visualization, and design for this report. Respondents were gathered through a mix of professional panels, Mineral clients and social media channels. Respondents were predominantly executive leadership and had significant knowledge and involvement in their organization's HR function. Companies of all sizes were included, ranging from smaller organizations of under 50 headcounts through to enterprise-sized organizations. The sample composition was balanced between five sectors: Consumer Goods & Services, Energy & Resources, Financial Services & Insurance, Life Sciences & Healthcare and Technology, and Media & Telecom.