Meet our Partners and their Clients who call Mineral their trusted HR resource.
Learn how customers leverage Mineral® to solve their HR and compliance challenges, to empower their workplaces, and stay ahead of the curve. ​
CLIENT CASE STUDY
Submittable Enhances HR Operations and Ensures Compliance with Mineral.
"Having Mineral is like having additional team members in our HR department, simplifying and streamlining the tasks involved when a company is in growth mode. It's a powerful tool, and I can't imagine doing my job without it."
— Jacki Odgren
HR Generalist, Submittable
PARTNER CASE STUDY
Spectrum Insurance Group Attracts and Keeps Business Clients with a Full-Spectrum Offering
"We see Mineral as a competitive advantage for the agency. Once our clients begin using the Mineral Platform, the value they derive from it keeps them with us.
— Kristeanna Crick
Client Experience Specialist, Spectrum Insurance Group
PARTNER CASE STUDY
Morris & Garritano Drives 28x ROI in Client Value and Engagement with Mineral.
"In HR, the goal is to stay relevant and current – that's key to your success. Our partnership with Mineral contributes to our client's success in decreasing risks associated with managing people in business."​
— Kely Blackburn
HR Business Consultant, Morris & Garritano Insurance Agency, Inc.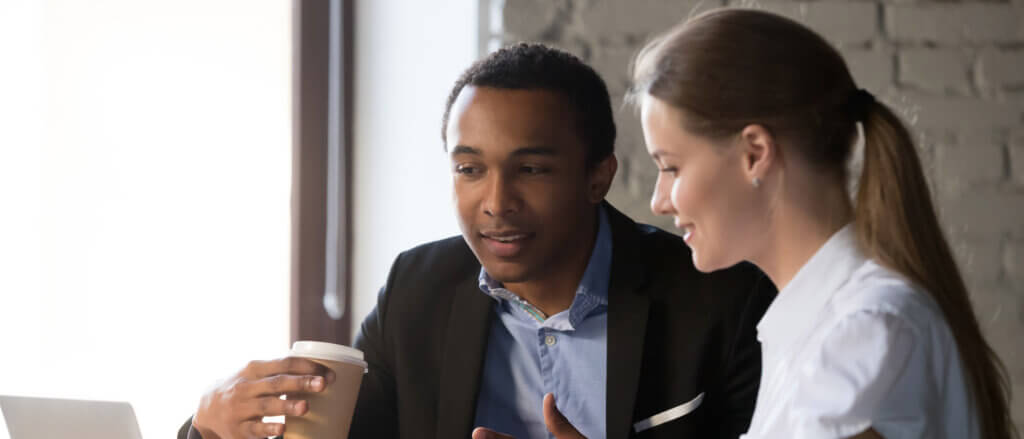 Our clients love how simple we make HR and compliance.
Kathy Ready
Team Member Advocate
"Mineral has everything I could ask for in assisting me with all things HR."
Kaitlyn Ehlke
Human Resources Manager
"I love having a quick way to gain valuable and educated responses to my HR questions. As an HR team of one, it is invaluable to have someone to get a second opinion. Thank you for helping me build my confidence and gain credibility with my company."
Art Murray
Managing Director
"I've come to rely on Mineral and have full confidence that I'm making the right decisions when it comes to HR and compliance."
Kitty Richardson
Operations Manager
"Having Mineral feels like we have an HR expert in-house to answer our questions and keep our policies and handbooks up-to-date and in compliance."
Jeremy Allen
Director
"Mineral has provided peace of mind and confidence in our difficult HR situations and decisions. They have been extremely valuable."
Sherry Kircher
HR Manager
"Having Mineral gives me confidence that I can find the resources or answers I need to my HR questions."
Emily Fagan
Operations Manager
"I am always pressed for time, everyday. Instead of calling an attorney, I am able to rely on Mineral to provide excellent information from a single platform. Mineral has saved me so much time, money, and headaches. It's a life saver!"
Dan Cuesta
Associates Benefits Manager
"Mineral is the most valuable HR asset we have and the ROI has been invaluable. I've been able to connect with compliance professionals and received quick and accurate answers with confidence."
Tamara Bellino
HR Director
"Mineral is easy to use and I can always search to find the answer I'm looking for."
Janna Murphy
Practice Administrator
"As part of a small business, I wear MANY hats, and Mineral has helped me significantly cut down the time I spend looking for answers and helps me to get just what I need!"
Dana Williams
Operations Manager
"The positive impact Mineral has had on our small business is immeasurable! We have confidence that we are in compliance the same as any company with a budget for a HR Department."
Andrew Hoffman
Executive
"Mineral has saved us so much time in Human Resources, where we don't have much time to spare."
Growing businesses love Mineral – and the numbers prove it.
100%
of surveyed organizations save 5 hours or more per week in HR or compliance administration with Mineral
83%
of surveyed organizations rate Mineral's live access to certified HR professionals as significantly better compared to other solutions
1.1 million
of Learn training courses completed in 2021
Ready to learn more? Contact Sales.