Stay ahead of the HR and compliance curve with Mineral Intelligence.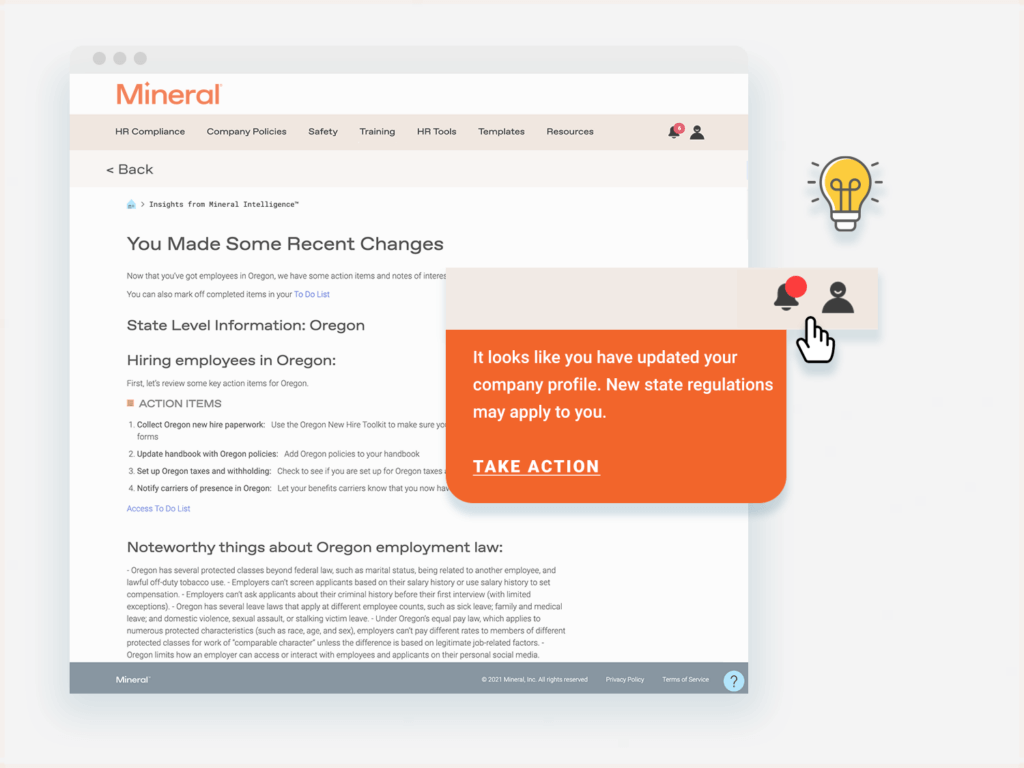 Action items, just for you.
Federal and state laws and regulations seem to change faster than you can keep up. Mineral Intelligence™ keeps you on top of it all with proactive notifications that are tailored to your business. With real-time alerts, timely guidance, and tangible action items, you'll never miss a key compliance date again.
Experience the Mineral® difference.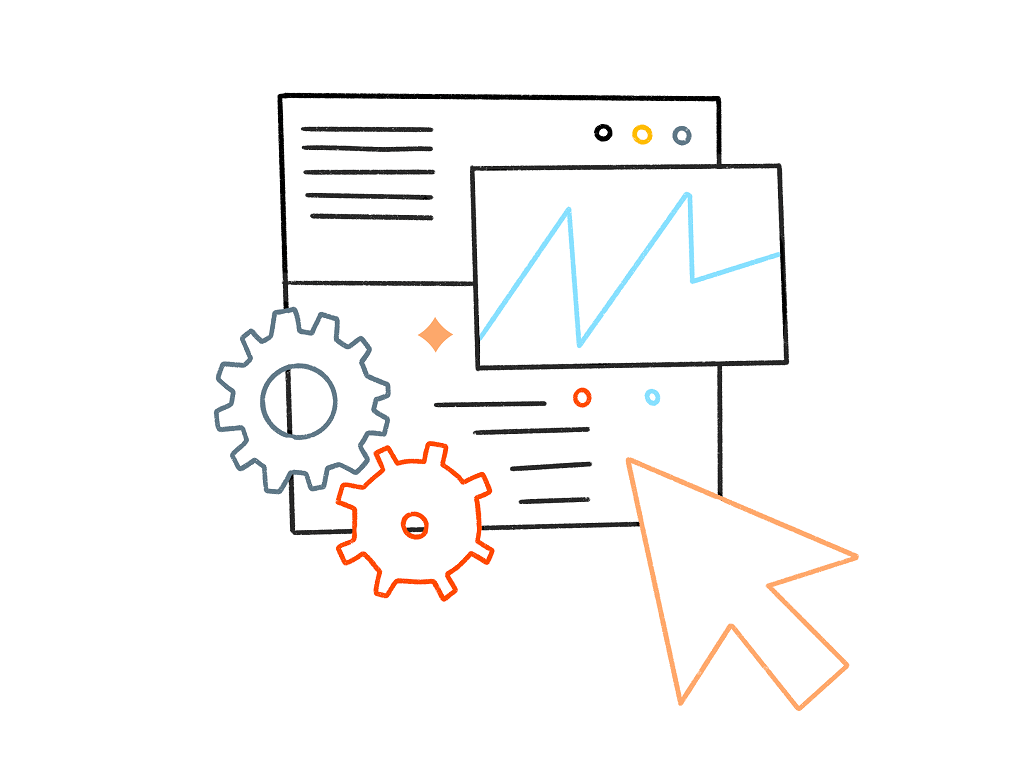 Proactive and vigilant
We constantly monitor federal and state legislation, alerting you when there's been a change or recommending when and how you need to take action.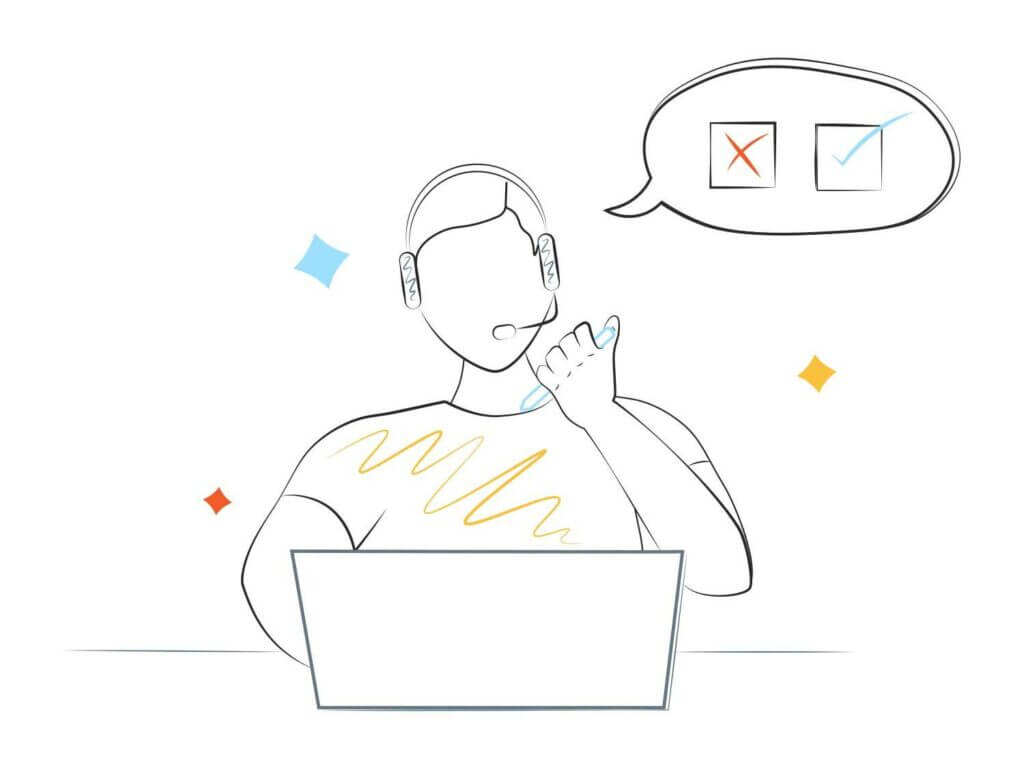 Personalized support
Based on your company profile and the changes you make, you'll receive personalized recommendations based on your unique business situation.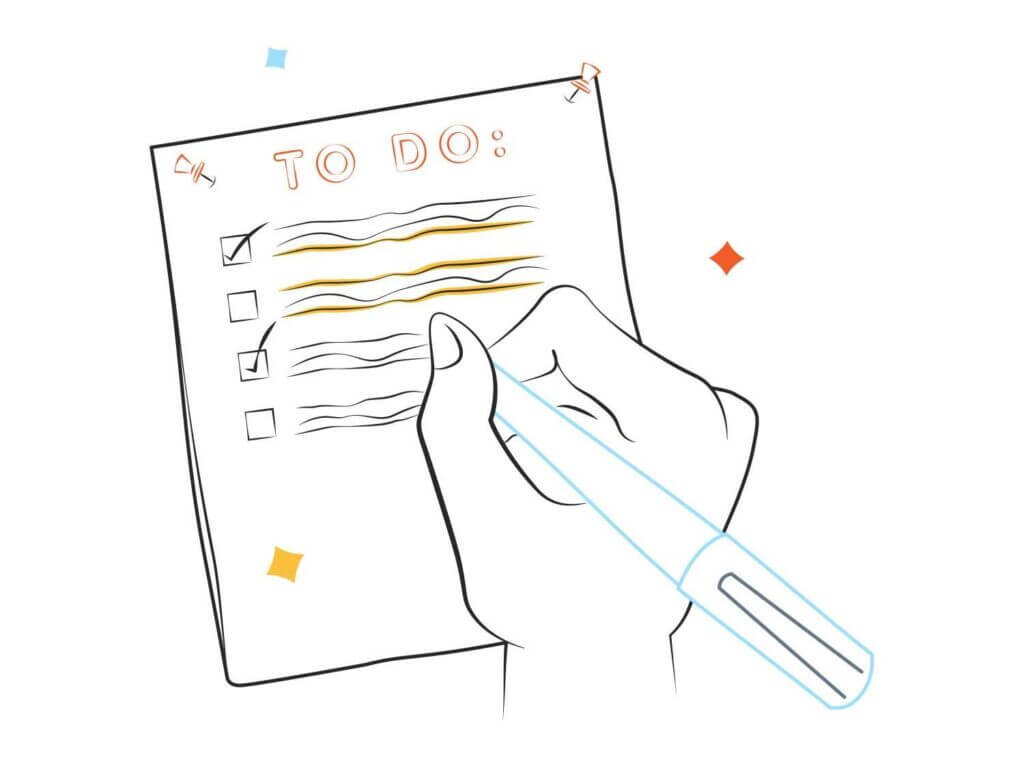 Tracking your to do's
Not only do we notify you of regulatory changes via email and within the Mineral Platform™, we also add recommended tasks and resources to your To-Do list so you can track completion. 
Mineral Intelligence is a compliance watchdog, continuously monitoring over 3,000 federal and state legislation changes on your behalf.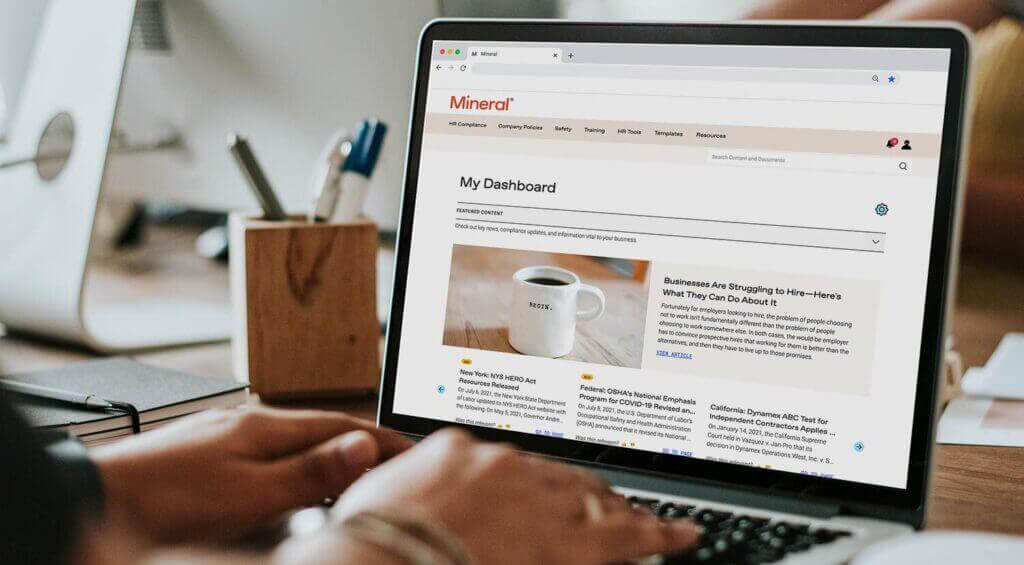 Powering the Mineral Platform 
As part of the Mineral Platform,  Mineral Intelligence brings data, technology and human expertise together to help you tackle HR and compliance challenges.
Powered by partnerships.
More than 1 million businesses get help with their HR and compliance needs thanks to our extensive network of partners.
Change the way you manage HR and compliance.
See how you can get and stay ahead of the compliance curve.
Ready to learn more? Let's talk.