Welcome to Mineral
Mammoth and ThinkHR may share a new name, but our commitment to you remains the same.
We believe HR and compliance should be simple.
In July 2019, Mammoth and ThinkHR merged. We were two companies with distinct approaches to HR and compliance solutions for growing businesses. Together we share a belief that small businesses drive innovation and are vital to our communities and our nation's economy.
With our unmatched HR and compliance expertise and unique blend of technology and the human touch, we make these businesses stronger and more resilient. That's why in May 2021 we relaunched under a new name: Mineral®.
What this means for you
You will find the best of the Mammoth and ThinkHR in the Mineral platform. We've brought together these trusted solutions into a single, comprehensive new experience. If you have any questions about this, feel free to drop us a line.
Need to sign-in? Visit our Customer Sign-In page.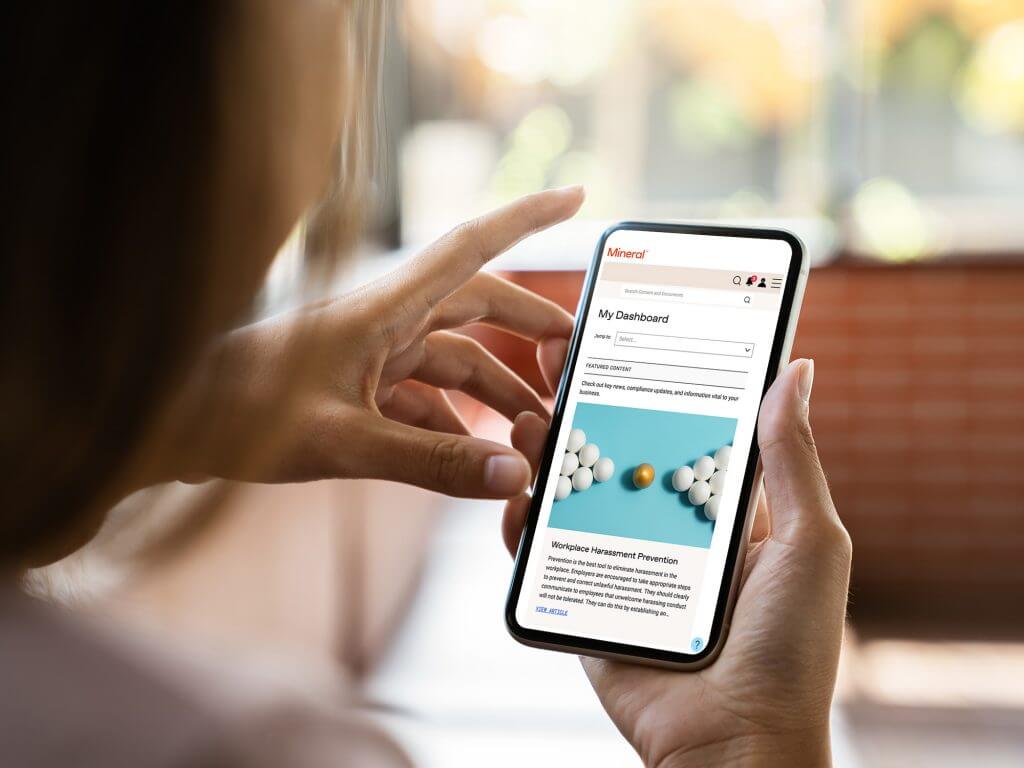 Handle HR and compliance like a pro
With the Mineral Platform™, you can stop sweating HR and compliance and focus on the core of your business. The Platform includes expert-backed checklists, libraries, document builders, employee training, compliance information, and much more.
About Mineral
Trusted by more than 1 million companies, Mineral is the HR and compliance leader for small and medium-sized businesses. Mineral's proactive solutions take the guesswork out of HR and compliance, giving clients peace of mind. The company combines data, technology and human expertise to drive innovation and personalized guidance. Mineral's network of partnerships has enabled it to build the largest HR community in the U.S.